About Our Cars
What is a clubman and where did it come from....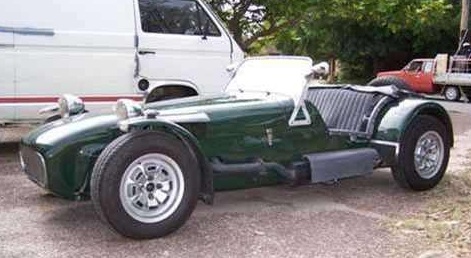 What is a Clubman?
A Clubman is a lightweight, open, two-seat roadster designed for both road and track with an emphasis on simplicity, performance and road-holding.
The concept was originally designed by the founder of the Lotus car company, Colin Chapman in 1957. His initial design the Lotus 7 was a car that could be driven to a meeting, raced and then driven home again, many still are.
Its basic design has been copied and developed by many amateur and professional builders over the years but most have remained faithful  to the original front engine, rear wheel drive layout. However there are some mid/rear engined examples of the clubman around. These cars are still considered "clubbies".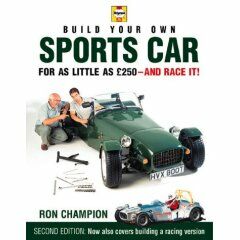 And a Locost?
The LoCost on the other hand originally was a concept put forward by a school teacher in the UK called Ron Champion.
Ron Champion wrote a book published by the Haynes Publishing house called "Build your own Sports Car for as little as 250 UK pounds". Many say that this book started a revolution in the garages and workshops all over the world, especially in the UK.
The car as designed by Ron and detailed in his book was much like all other sevens; some say more like a Westfield Clubman rather than a Lotus 7.
Sometime later a second edition was printed where the words "and race it" were added, this started a class of racing in the UK called LoCost Racing which is still very successful in the UK today and run under the 750 Motor Sports Club.
The LoCost Racing formula is pretty much a car built to the book specifications and powered by a 1300cc 4 cylinder Ford cross-flow engine, much like the Escort engines in OZ. The formula includes a four speed Ford gearbox and solid rear end from an Escort.